ServiceKeeper v4.15伺服器調度和監控軟體

ServiceKeeper v4.15伺服器調度和監控軟體

類別

網路工具軟體

介紹

ServiceKeeper is designed to provide peace of mind to server administrators by monitoring mission-critical applications. It maximizes your infrastructure availability by detecting failures, quickly performing recoveries and reporting it to administrators. With ServiceKeeper, servers will always be up and running therefore avoiding expensive downtime. Try this powerful tool and experience serenity.

價格
ServiceKeeper 伺服器調度和監控軟體
ServiceKeeper is designed to provide peace of mind to server administrators by monitoring mission-critical applications. It maximizes your infrastructure availability by detecting failures, quickly performing recoveries and reporting it to administrators. With ServiceKeeper, servers will always be up and running therefore avoiding expensive downtime. Try this powerful tool and experience serenity.
NoMachine NX is an enterprise-class solution for secure remote access, desktop virtualization, and hosted desktop deployment built around the self-designed and self-developed NX suite of components. Thanks to its outstanding compression, session resilience and resource management
特價0元原價0元

NET.LOGIX 7.0 provides a direct communication pipeline from Visual Studio.NET to Allen-Bradley series without OPC servers or RSLinx. Fast, powerful and easy to use runtime-free solution for Allen-Bradley. Using NET.LOGIX, you can create, upload and filter tag lists to your application on the fly. Read and write any size or type of large data blocks, including string types, arrays and user-defined types. Form control linking allows you to automatically update form controls. Unsolicited message support for ControlLogix, CompactLogix, SoftLogix and ControlLogix gateway, MicroLogix 1100 and 1400,
特價0元原價0元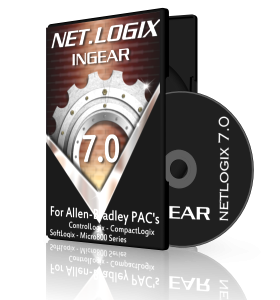 For 25 Years, X-Win32 has been a leading PC X server. Today it remains the top selling solution for connecting to Legacy Unix applications and servers over a corporate LAN.
特價0元原價0元