What's new
Project files created in release 1.6 are NOT BACKWARDS-COMPATIBLE with any earlier versions of NVivo, including releases 1.0–1.5.
feature
Powerful research, simplified
More than just a tool for organizing and managing data, NVivo offers an intuitive qualitative data analysis experience that helps you uncover deeper research insights.
Import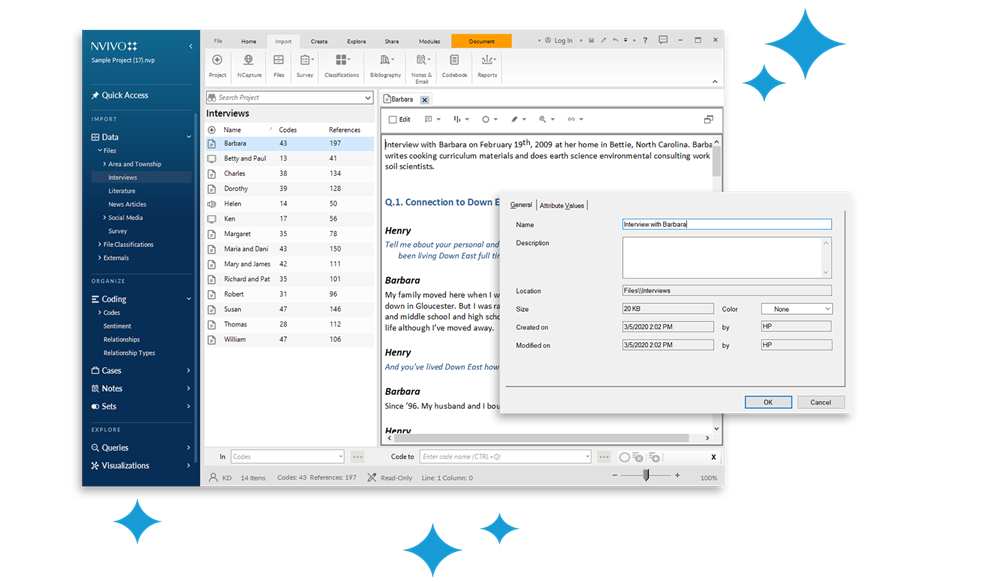 Import text, audio, video, emails, images, spreadsheets, online surveys, web content and social media from various sources into a simple, intuitive interface. Centralize data from multiple sources in order to conduct the most in-depth analysis possible.
Organize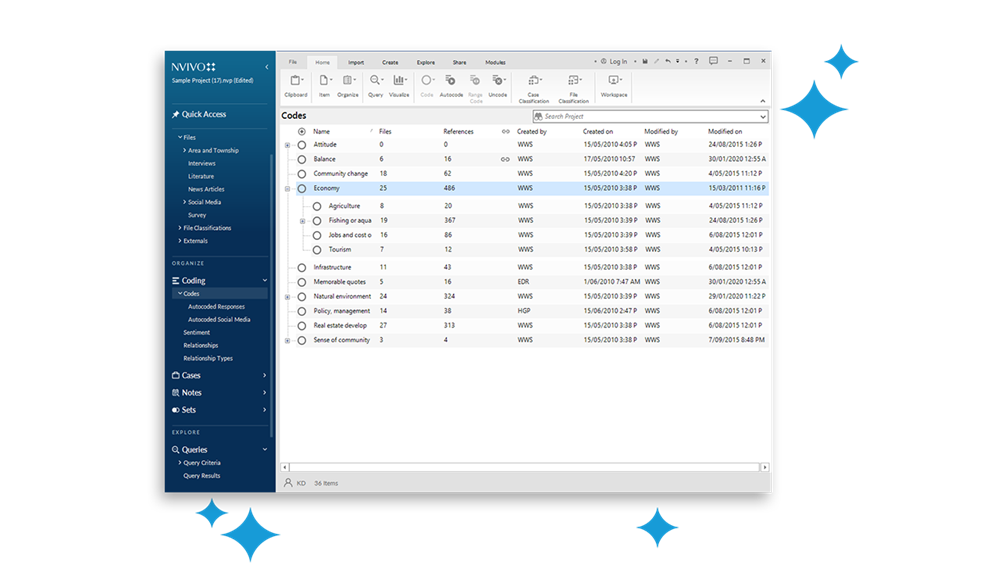 Code your data in order to more quickly identify themes and trends. Organize the people, places, and core metrics of your analysis as cases. Link cases to attribute values such as age and gender to compare different groups in your data.
​​
​​​​​Explore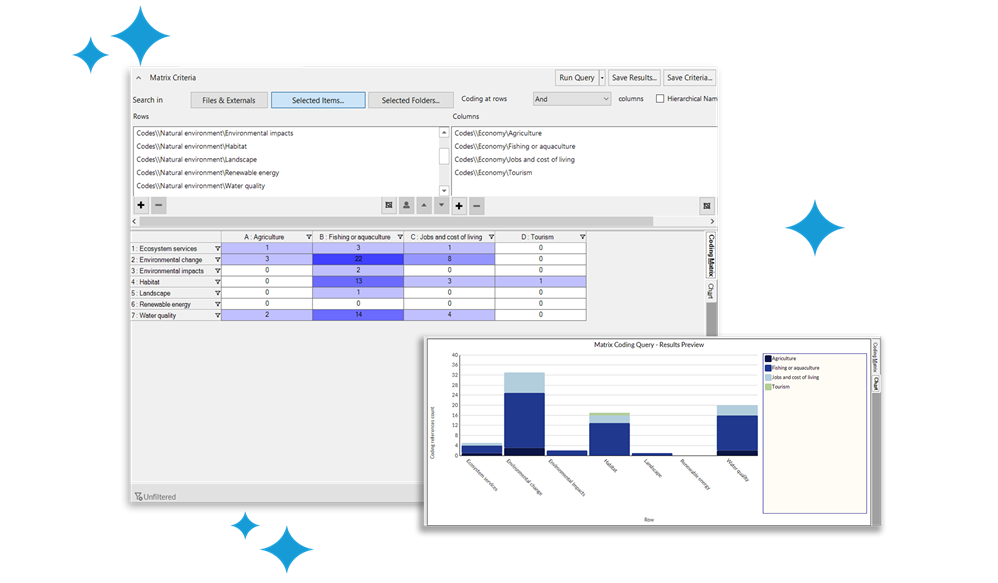 Ask complex questions to discover meaning in your data. Quickly visualize your data with word frequency charts, word clouds, comparison diagrams and many more. Look for emerging topics and sentiment using specific queries to identify themes and draw conclusions.