Navicat 16 帶有許多改進和功能來滿足您的數據庫開發需求。擁有超過 100 項增強功能和全新的界面 - Navicat 為您提供構建、管理和維護數據庫的新方法。



Latest version is as follows


Navicat Premium (Windows) version 16.3.2


Navicat Premium (macOS) version 16.3.2
Navicat Premium (Linux) version 16.3.1



New Features in Navicat 16
Brand New Design
Navicat 16 introduces a number of UI/UX improvements over its predecessor. We have focused on providing expert UX design to improve the usability and accessibility. So you can accomplish complex tasks faster than ever before.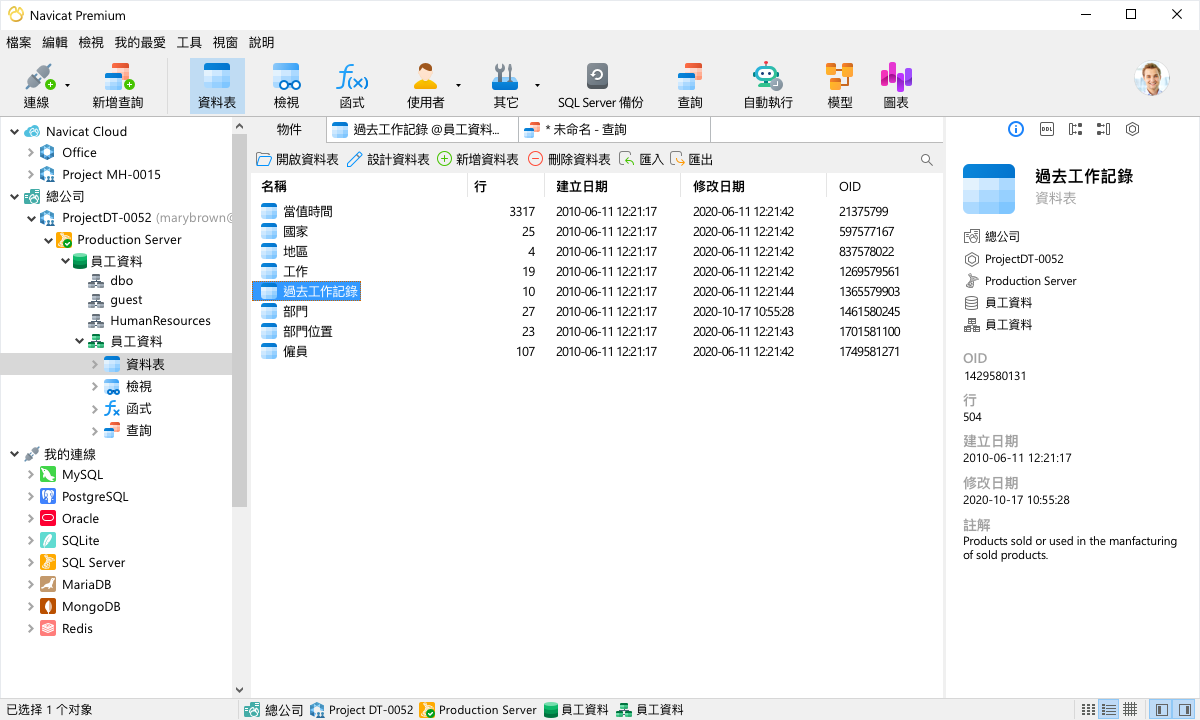 Reliable data generation
Our new data generation tool provides a comprehensive range of functions to generate a large volume of quality testing data. You can rapidly create realistic data sets with referential integrity based on business rules and constraints.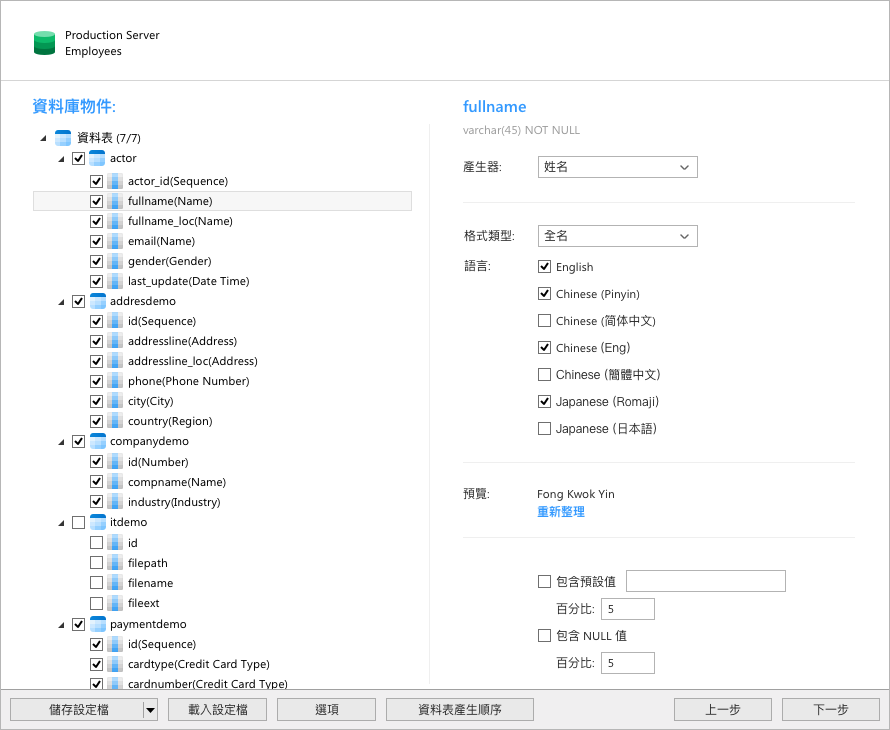 Work better together as a team
A new approach for resolving conflict files is released in our cloud solutions. You can now discard the server file and keep your file, discard your copy without saving changes, or rename your copy to keep both files.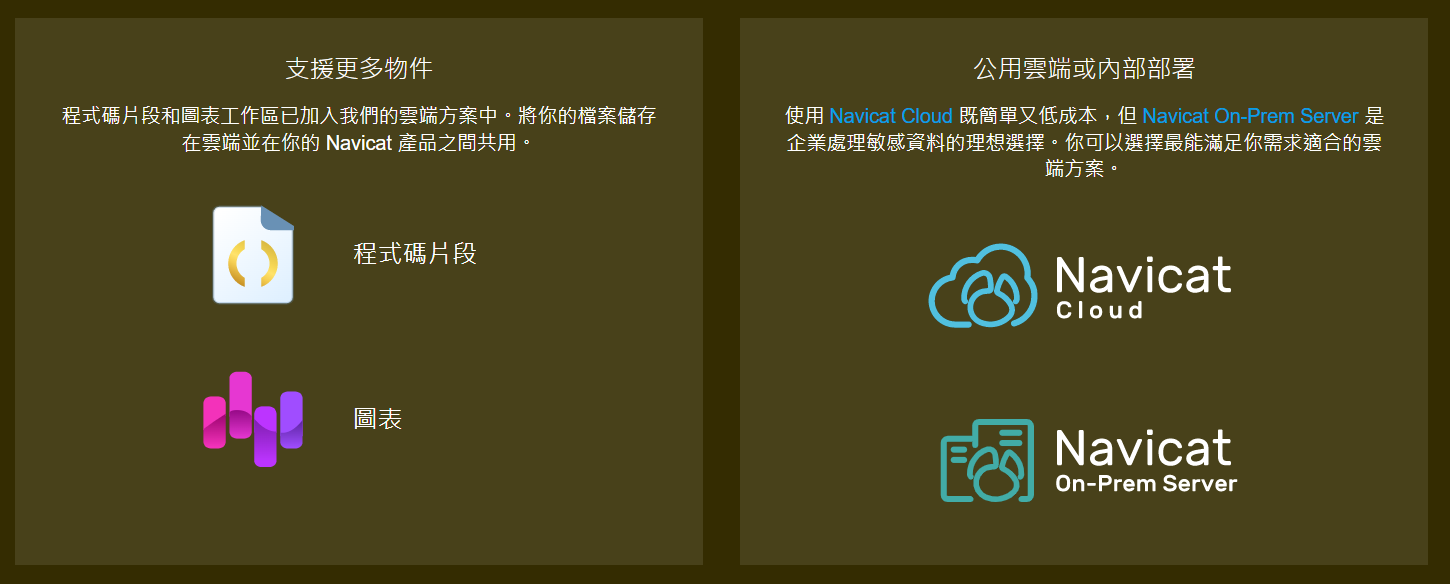 Present your data more effectively.
More chart types and new functions are included in our smart Charts tool. Connect to any data source of your choice such as from Excel, Access, or ODBC. You can also extend your data with customized fields by changing field types, concatenating fields, mapping values or sorting based on another field order. Explore our standalone Navicat Charts Creator.

Other improvements to maximize your performance.
Connection Profile
Configure multiple profiles for out-of-office users who may need to switch between settings depending on the current location of the device you are using.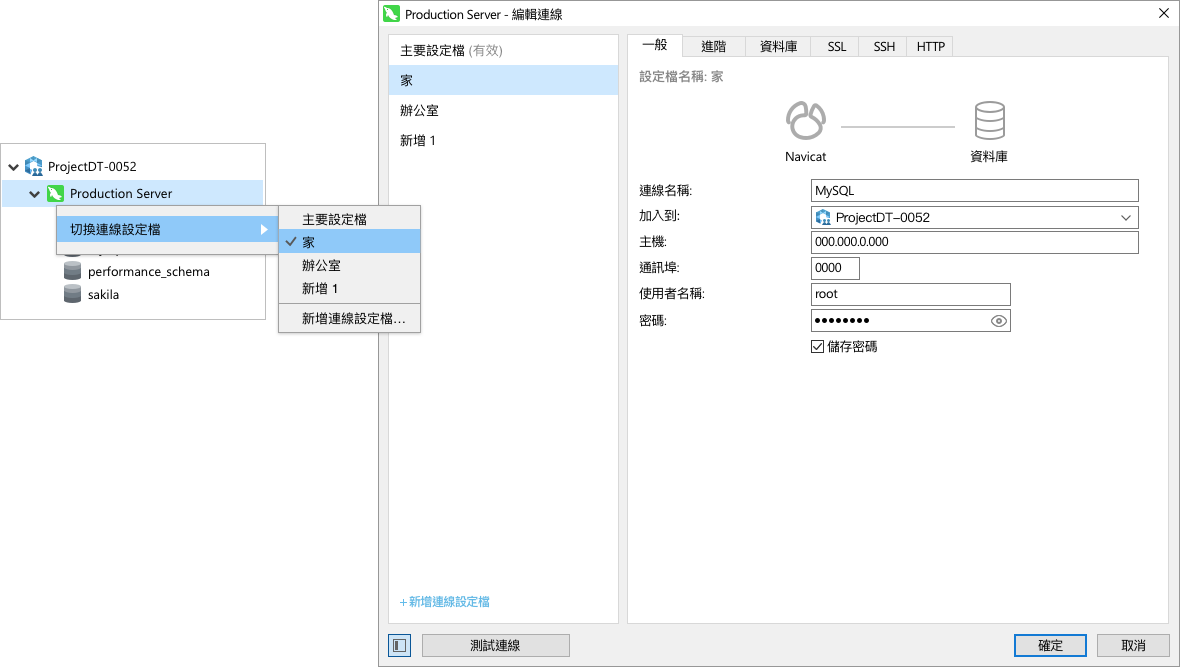 Value Picker
We have fully rewritten our filtering feature that embeds an intuitive panel for selecting values from a list, or inputting possible value to further limit the data in the exact way you want.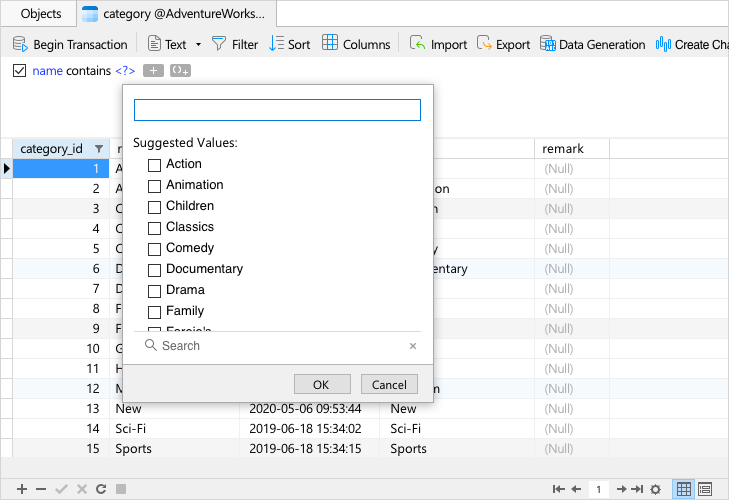 Query Summary
Get a detailed summary of each SQL statement. It is an easy to read, one page summary for the health and performance of your queries with a shortcut to jump over to the potential errors.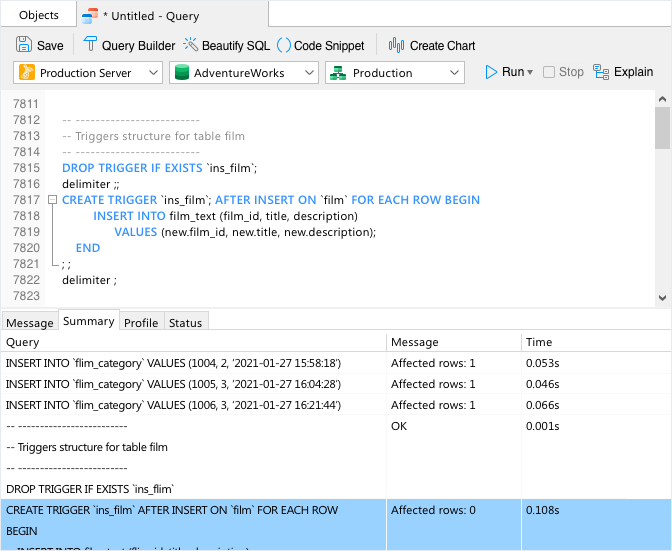 Field Information
Give you a quick view of column characteristics. Help you to get information between columns in Table Viewer with ease.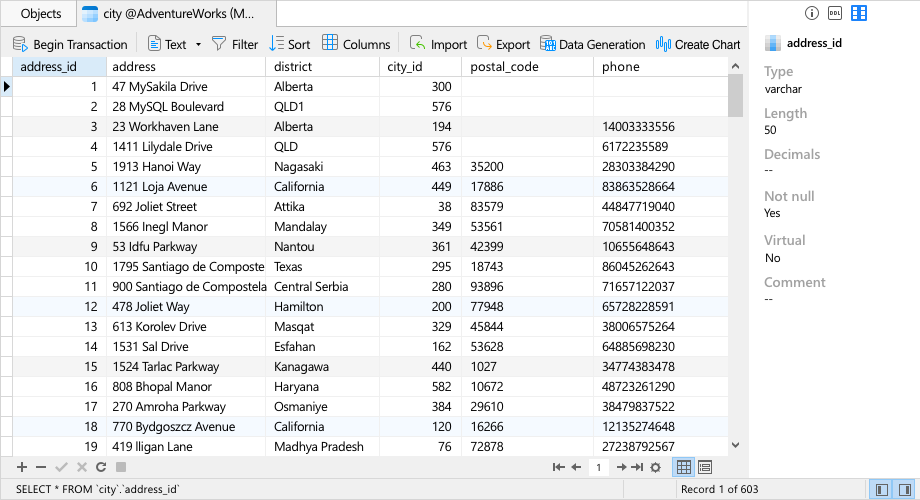 Navicat 16 is compatible with these latest database versions.
We are so confident in our software's reliability and compatibility that we continue tracking changes to the databases update. We promise to maintain your database and Navicat performing at the highest possible level, thereby ensuring your database administration and development are always interaction and functional.

Please click me for detailed specifications